To Do Checklist 1-3-5 Productivity Rule
Reading Time:
2
minutes
According to the research, we can say that there are several categories of users, who know how to use to-do lists and benefit from the productivity solution, To Do Checklist app. The first category is "pros" to-do list users, who use To Do Checklist every day. The second category is "medium" users, who use to-do lists close to everyday. The third category is "startups", who tried to use to-do lists but didn't succeed. In this post, we are about to explore the simple 1-3-5 rule that will help you to benefit from using To Do Checklist even more!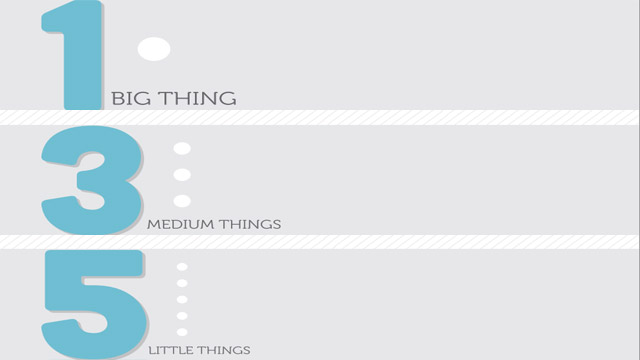 Why People Fail to Increase their Productivity with To-Do Lists?
While the "pros" users are trained to use to-do list with their eyes closed, "mediums" are still getting used to the checklist. And "startups" are not fully convinced how they can benefit from to-do lists if they do it on regular basis. These are the users, who confessed that to-do lists failed. The reason for checklist failure lies in common mistakes that people make. Their lists are too long, unreasonable and unrealistic.
If you feel that to-do list makes you fail, it is wrong to ditch the software. Learn to use the 1-3-5 rule and you will find yourself to be more productive as it helps you prioritize your tasks. If you need the tool to help you prioritize the tasks even more, please read this post.
The 1-3-5 Productivity Rule
The rule of says that on any given day, you have to accomplish:
ONE BIG thing
Three Medium things
5 small things
In this picture, we have used To Do Checklist app and have applied the 1-3-5 rule.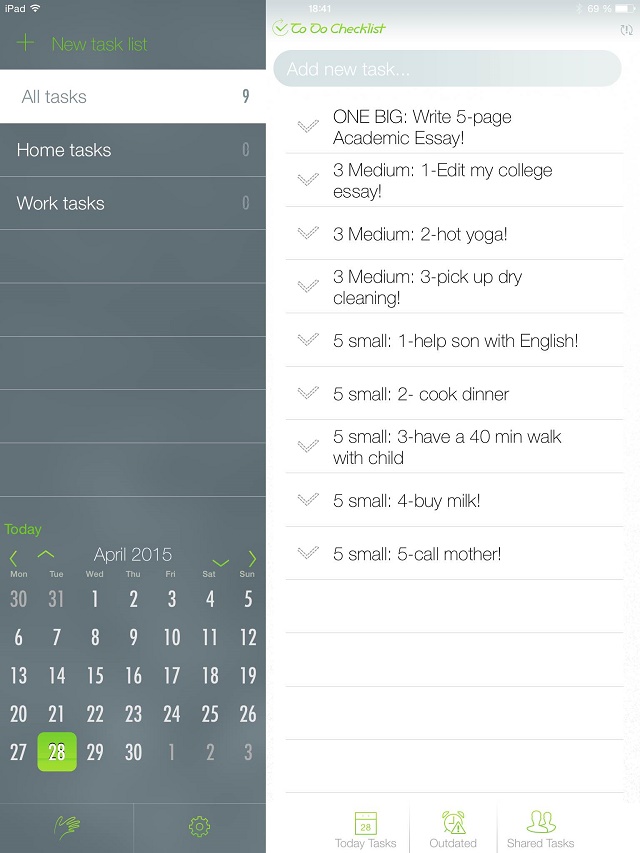 As an example, you will see a person has set as a number ONE BIG priority task: "to write a 5-page academic essay".
For 3 Medium Tasks:
Edit the essay
Go to hot yoga class
Pick up clothes from dry cleaning
For 5 small tasks:
Help a 10-year old with English
Cook dinner
Have a 40-minute walk on the beach
Buy milk
Call mother!
As you can see, the 1-3-5 rule is very easy to use with your to-do list. Use this rule and see if you like the results. We always appreciate your feedback!