Is Roadmap Planner Just Another Trello Clone? Or Can You Use Project Management Software for Strategic Planning?
Reading Time:
4
minutes
Updated on Feb. 07, 2020:  We've stopped support of Roadmap Planner but the Roadmap feature is now available in our new goal-oriented platform – Goals by KeepSolid. This business solution provides the same opportunities to plan and execute your strategies and even more. Check out Goals by KeepSolid and stay tuned for its updates!
Recently, we have noticed a confusion in the public view regarding product roadmaps and development calendars. There are many users who can't see the difference between the two and believe that the functionality of these tools is identical. No doubt, project planning and task scheduling go hand-in-hand, however they serve tangibly different purposes.
We decided to dive into some details and find out the core differences between a product roadmap and a development calendar. For this, we will compare Roadmap Planner, strategic planning tool, and Trello, one of the most popular team task management calendars. Let's start from the very beginning.
What's Roadmap Planner strategy software?
It is a top-quality tool that allows you to map out your tasks in the direction of your product over time and visualize the big picture of the whole project. It includes handy feature sets and functionality to clearly articulate the strategy and enhance the efficiency of your workflow. Roadmap Planner helps you see what stands behind your product and describes a path from where you are to where you want to be in months or years to come.
Download Roadmap Planner
Streamline the process of bridging the gap between your product vision and its development
Some think that a product roadmap is a less useful tool for fast-changing startups. However, we cannot agree with this statement and the reason is simple. Even if you are a startup owner, you should be in close contact with your clients and business partners and present your strategic vision with clarity and confidence. Additionally, with this planning tool, you can track the progress of the whole project with its milestones, task completion status, and other crucial information shown within a single page.
What's Trello project management software?
We hope you've got the core idea of Roadmap Planner, so it's time to move on and cover the Trello case. It is a pretty straightforward tool to organize your projects into boards, cards, and lists. It helps visualize tasks when they go through various stages, such as to do, doing, and done.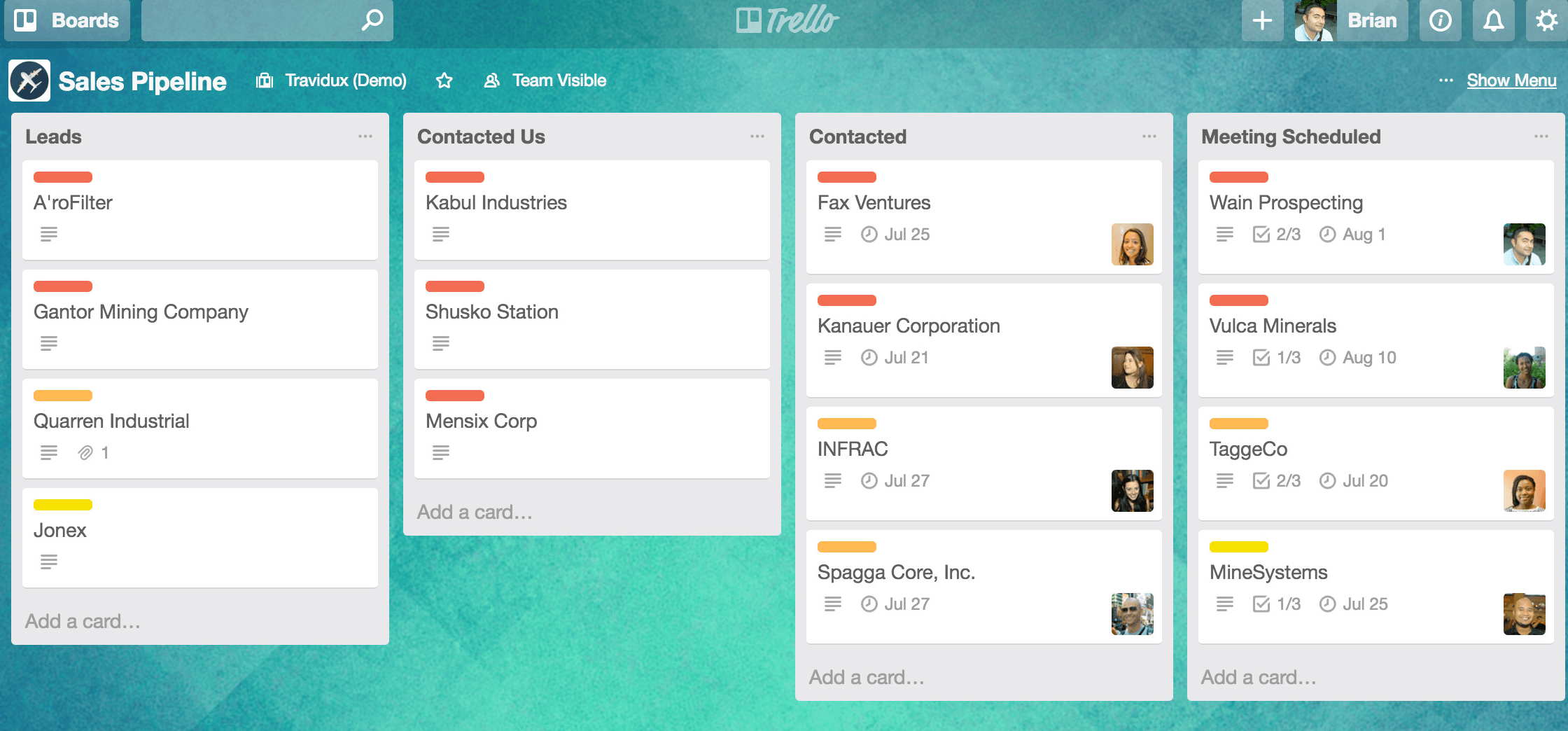 Trello has some things in common with Roadmap Planner. For instance, it allows to share your vision of the project with all members of the team, track task progress, and collaborate with other stakeholders. However, with constant development of your business, Trello functionality usually ceases to be enough because of the tool's limitations tactical-wise. So, what is the way out? To save you time, we have already drawn some parallels and differences between Trello and Roadmap Planner for you.
Trello VS Roadmap Planner comparison list
Portraying tasks.

Roadmap Planner was created to deal with a hug

e amount of data. It offers you a structured and hierarchical visualization of your document with Gantt Сhart and Outlines. Meanwhile, Trello, filled with 100+ tasks, can eventually become somewhat nonrepresentative and as crystal clear as a map of the London underground.

Both tools acknowledge the importance of

cross-task dependencies

, but each handles it differently. Roadmap Planner allows you to instantly connect tasks and milestones with each other to easily control the sequence of your works in several projects. Conversely, with Trello it sometimes turns into a complicated system of cards and lists, which quickly gets overwhelming if you have a more complex project.

To showcase the results of your work to the top level management, you need to appealingly present your plan. Click To Tweet

To showcase the results of your work to the top level management, you need to

appealingly present your plan

. In Trello, this is unfortunately not something you can easily accomplish – you'd have to apply third-party solutions for this. In turn, Roadmap

Planner will s

olve this issue

and help everyone involved clearly see your vision. Using it, you are able to create beautiful and informative presentations to display your ideas. Such a visual aid is crucial to keep your team's attention and ensure that key points stick in their memory.

Time to make conclusions

Now you have a general picture of both Roadmap Planner and Trello. So, are you ready to decide which one will boost your progress on the project and move your business forward? If our reasons are not convincing enough and you still have doubts, Roadmap Planner offers lots of extra features that may help you change your mind, and even surprise you.

For instance, try the Milestones to highlight major dates, tasks, and initiatives and concentrate all your efforts to meet specific deadlines and reach top results. Or how about the Collaboration feature, which allows to engage key stakeholders in the planning process in order to contribute new ideas and track their progress?
While there are dozens of strategy planning and calendar tools, our smart utility app pulls ahead of them with its well thought-out features and visually appealing design, allowing you to stand out against other competitors!