Download DNS Firewall: Reliable & Efficient Malware Protection for iPhone
Benefits:
Block malware domains before your device gets infected
Prevent phishing attacks and other online threats
Get rid of inappropriate content and pop-up windows
You must be looking for an answer on how to protect your data and stay safe online as you surf the web - you have come to the right place! DNS Firewall shields both your iPhone and iPad from malware infection, blocks suspicious websites, prevents phishing attempts, and filters inappropriate content like gambling, fake news, adult sites, and whatnot. 
Download the best malware protection for iPhone and make your digital life more secure today!
Note: DNS Firewall is also available as a part of the MonoDefense® security bundle.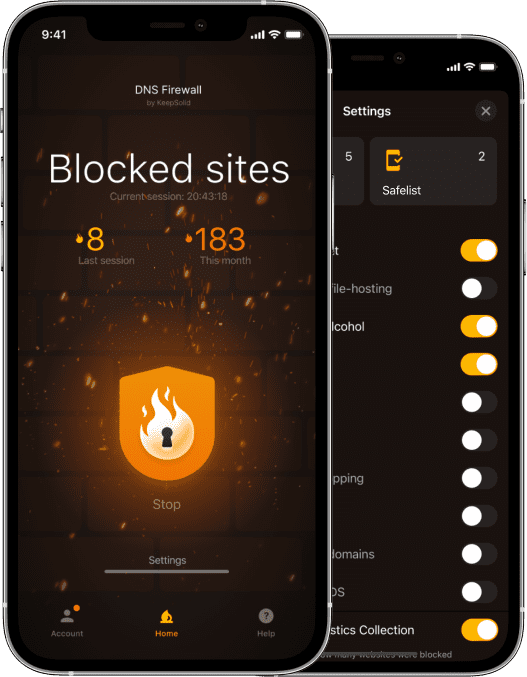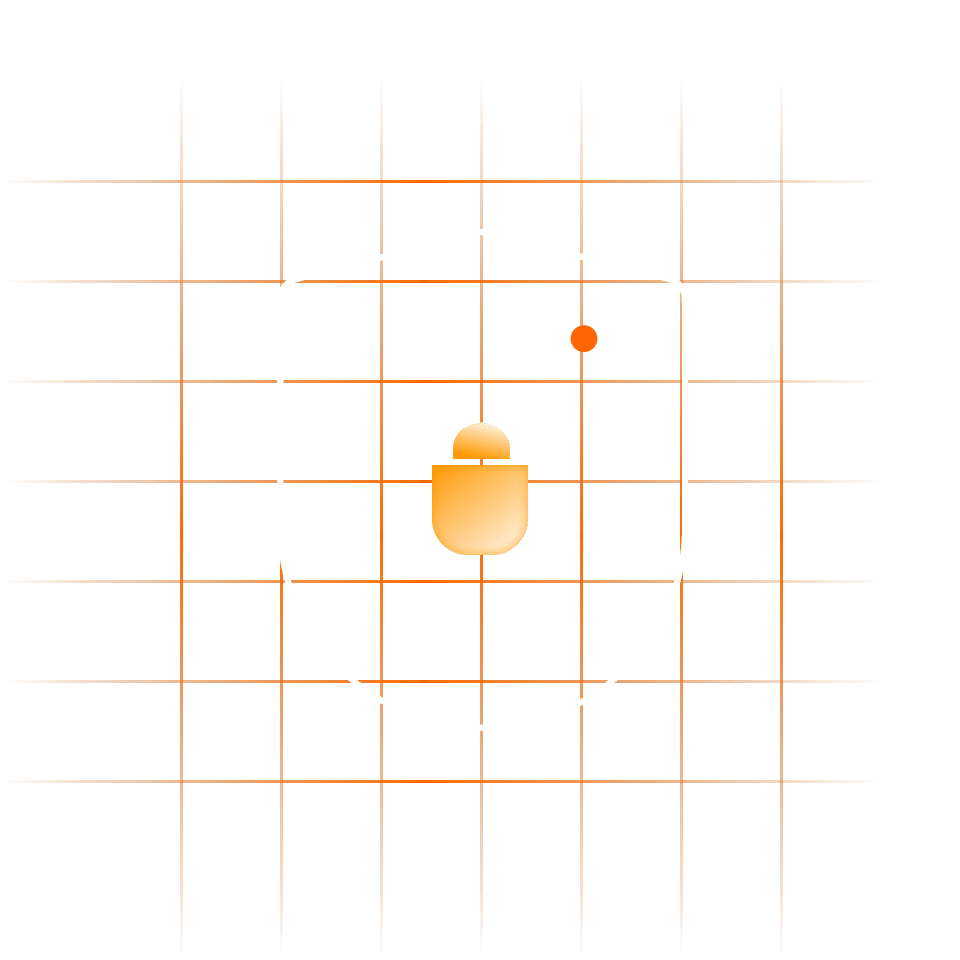 Enjoy Safe and Convenient Browsing with Our Best iPhone Malware Protection
Avoid undesired content
Get our iOS pop-up blocker and start browsing the web without any obstacles in your way. Thanks to the regular database updates, DNS Firewall keeps pace with the constantly increasing number of gambling sites, adult services, and ads. Download this app on your iOS device and get rid of annoying notifications, block pop-ups on iPhone, and filter out inappropriate content within a few seconds!
Prevent phishing attacks
As we are on the same page, phishing websites try to steal your account credentials, passwords, and other confidential info by tricking you into believing you're on the original site. It should be noted that you could land on phishing sites not only by following a phishing URL address but also by mistyping a URL address.
Filter suspicious DNS traffic
DNS Firewall by KeepSolid filters your traffic in real-time, intercepts DNS resolution from known-malicious websites, and thereby keeps your device free of malware. But does the iPhone need malware protection? By all means, yes. Our malicious software blocker aims to safeguard your data against loss and unauthorized access.
3 Simple Steps to Get Started with DNS Firewall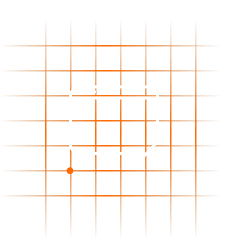 Create the custom list of blocked sites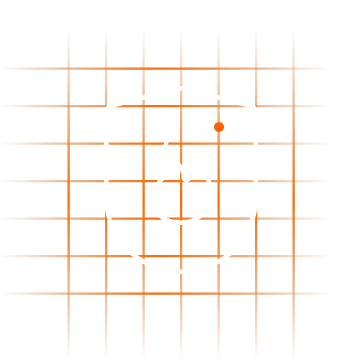 Enable DNS connection and improve online security
Have any questions when dealing with our best iPhone malware protection app? Feel free to contact our friendly customer support team via [email protected].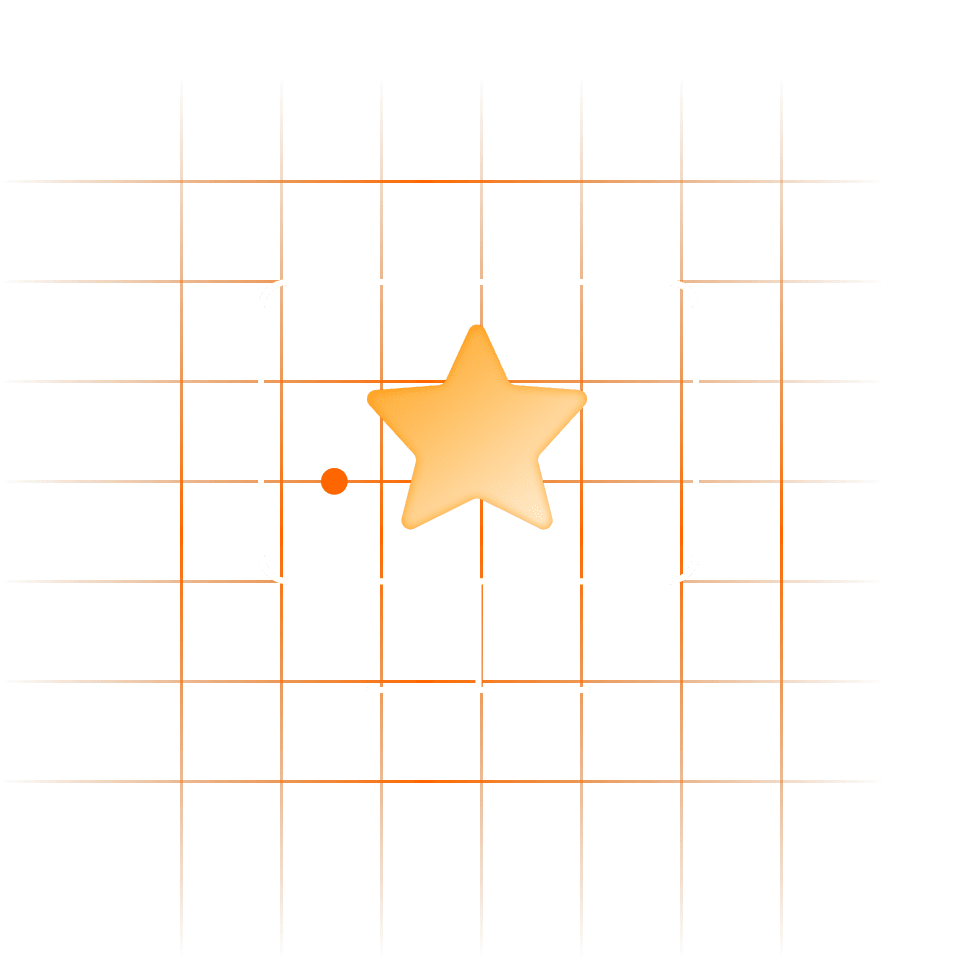 Top Benefits of Our Malware Blocker for iPhone
URL filtering feature
DNS Firewall implements the URL filtering technology that denies access to the websites and online services that were previously blocklisted. Our URL and malware blocker for iPhone provides about 10 different categories of sites you can block. Also, you can customize your own list of blocked resources.
7-day free trial
Wondering how to get rid of malware on iPhone and at the same time hesitate to buy an iOS malware blocker? We have a convenient offer for you! Try DNS Firewall for 7 days for free, explore all its premium features, and then decide. To top it off, KeepSolid Inc. provides a 30-days money-back guarantee, so you have 37 days to check everything out.
Protection of all devices
DNS Firewall is a multiplatform malware protection service. Thus, it doesn't matter whether you have an iPhone, Samsung, or any other smartphone. You can secure all of them! The same comes with PCs and laptops: protect your Mac, Lenovo, Acer, Dell, HP, and whatnot with no hassle.
Clicking on Phishing Link on iPhone Is No Longer an Issue
Oh, no! I clicked on a phishing link on my iPhone. What should I do?
There are no special steps you need to take. Just close the phishing website and delete apps or files (if you've downloaded any). 
Unless you've provided your email address, password, or card details; if so, change your compromised passwords as soon as possible. You also can contact your bank to set a new pin code and block your card.
However, with DNS Firewall enabled, your guard never gets down! So, you don't have to worry. With our top-notch malware blocker for iPhone, you get to know about phishing and malicious sites before any damage is done. Download it on your iPhone now and see for yourself!
FAQ about Our Reliable Malware Protection for iPhone
Does my iPhone need malware protection?
How to get started with DNS Firewall on iPhone?
How to block pop-ups on iPhone with DNS Firewall?
Something went wrong... DNS Firewall doesn't work on my iPhone.
Guard All Your Devices: iOS, Android, macOS, and Windows
Download our top-notch cross-platform malware protection on your device and ensure that your data and online activities are secure from the sticky fingers of cyber malefactors.