3 Steps to Speed Up Your Sales Process
Reading Time:
3
minutes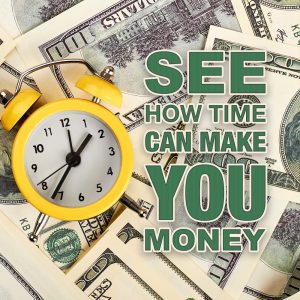 When doing business, time sure equals money. This simple formula remains constant throughout the years. Just as you don't want to lose money because of the time waste, so do your clients. They are already spending their money on your product, so why would they have to spend too much time in order to do so? Therefore, our article is not about increasing sales, but about increasing profits by speeding up the sales process once a deal is settled.
For this purpose, KeepSolid team has developed a 3-step-strategy for you. This roadmap is supposed to become the go-to formula for your business. Follow a few steps and you will cash in on time-saving.
Step #1. Look at your sales from the outside
You may already use some lead generation services to increase your sales and expand the business. However, optimization should be your number 1 priority. Since optimization includes the elaboration of sales niceties, you should answer two important organizational questions: "What's your opinion about completing the dealmaking process in your company?", "Do you recognize any flaws in it?". If you are not sure about the answers, ask your sales managers, who are the frontmen in your communication with clients. It is they who are able to put your sales process into perspective and look at it with a fresh eye.
The key secret at this point is that you don't have to look for any specific issues, you should see the entirety. The pitfalls in the organization will strike the eye and look out of place. It can be any time-consuming procedures, including the need to go to another room in order to print a contract. At the end of this step you must answer the question, "What should be changed?"
Step #2. Think of the necessary developments
Seeing that our business reality is ever-changing, you should always strive to fall abreast of new developments. As such, the digital office is believed to be the new black of the business world. In the context of our topic, digitization is quite an effective solution. Moreover, it becomes vital when you are required to adopt a sales decision immediately.
Capitec Bank, one of the top 5 banks in South Africa, serves as a bright example of digital client-centric office. Gerrard Lennox, its manager of engineering solutions, told about the efficiency of their electronic database during one interview. The greatest benefit they get from using this digital solution is 30% off the time spent per a client. The reason is that all the information about the clients is available for any manager to review or audit at any time.
Step #3. Make the change
Sometimes the hardest thing to do is to start, i.e. to make the first step. Becoming a paperless office could be a pretty complex process. Yet, considering how much of a positive impact this will make on your company, it's surely worth it. Implementation of a well-developed eSignature solution, like KeepSolid Sign, can be a good way to begin.
This app will help you get rid of the print-and-scan routine. As a result, your clients will be able to sign deals online in about 30 seconds, wherever they are. Since we also offer an offline mode, you don't need to worry about the internet connection. This means that you can invite your clients in the app and let them sign the contract anytime and anywhere, even in places with weak connection.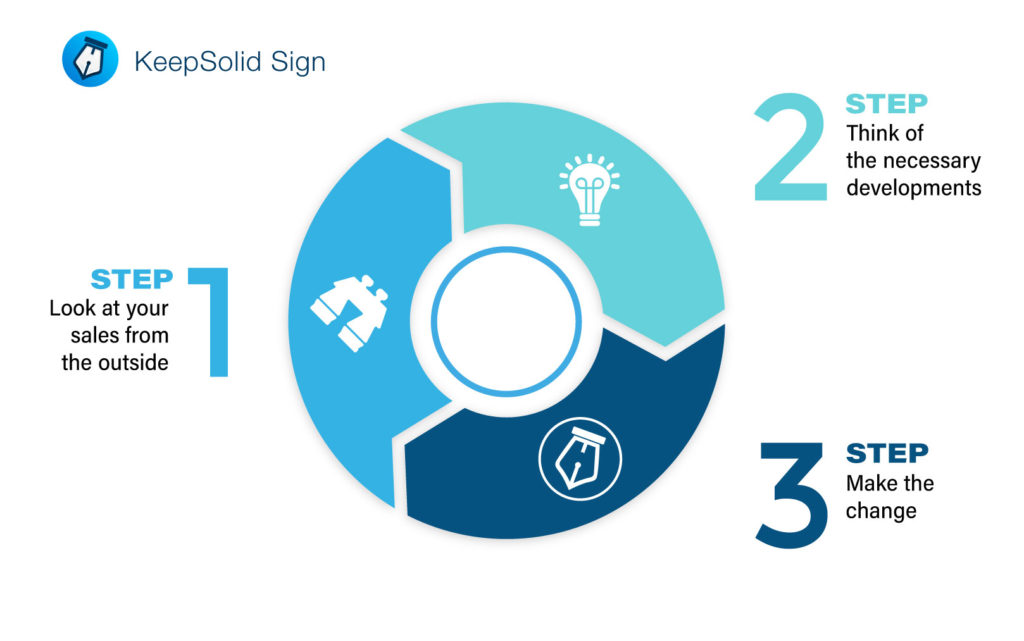 Well, we hope you like our Look-Think-Make formula and won't write off digital solutions from your business. So download KeepSolid Sign while it is still FREE and let your company become made of money.