Sperm check, marijuana delivery, and ordering prostitutes: 5 insane startups from WebSummit
Reading Time:
3
minutes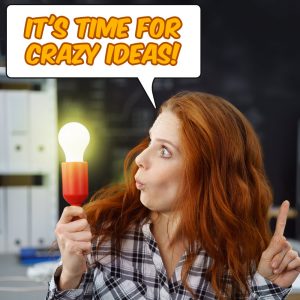 Artificial intelligence and machine learning can solve not only the global problems of mankind, but also more mundane tasks. For example, suggesting what wine to drink tonight, how to improve the quality of sperm, or delivering a package of weed to your place at the press of a button.
Julia Holovko and Anastasia Alekseenko from KeepSolid Inc. attended the Lisbon WebSummit and today they are ready to tell you about five most insane startups they saw there.
Budsy.io – marijuana door to door delivery
As we were walking along the stands, a Budsy representative approached us with a question whether we smoke weed. We honestly replied that we do not, really upsetting our new acquaintance. He even got a little bewildered and fell silent. To dilute the awkward silence, we asked what his startup offers to cannabis lovers.
It turned out that this is a Hardware & IoT project. You get a special button and with a single click a courier with marijuana is sent to you. The system remembers your preferences and every time sends a new, random type of weed.
Unfortunately, so far this business only operates in San Francisco, but guys have plans for the international expansion. They only have to come to an agreement with the governments of the more conservative states – and it's in the bag. As a parting gift the representative of the company gave us a cup holder smelling with marijuana.
Inwine.es will suggest you what wine to drink tonight
The Spanish startup called Inwine.es uses AI algorithms to analyze the tastes and preferences of users and then recommend the wine that will catch their fancy. According to the creators, their system works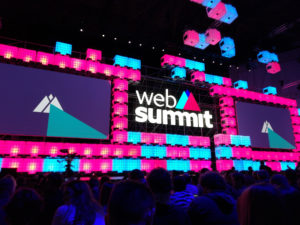 better than a real-live sommelier, because humans offer what they like, whereas the service offers what the user will like. The more wine you drink and the more feedback you leave – the more accurate the recommendations. To use the service, you must buy a subscription and become a club member.
ExSeed Health knows everything about your sperm
According to studies, in 40% of cases infertility is associated with the quality of male sperm. ExSeed Health has released a little device that can test the quality of sperm in a matter of seconds and give tips on how to improve it. For example, by changing your lifestyle and following a diet.
Fantasy App for swingers, fans of role playing and non-monogamous couples
Andrei Yaroshenko, creator of Fantasy app, is certain that it will hit the tastes of both couples and singles who are not averse to diversifying their lives with sexual adventures. This is a platform where you can share your stories, read those of other users, find like-minded people, and perhaps move to real life communication later. The developers of the service assure that this is more than a mere dating site.
RendeVu app for ordering prostitutes escort
Developers of the application for ordering an escort (in fact – prostitutes) named RendeVu aim to automate the sex entertainment industry. The service shows vacant companions in real time, you can also anonymously book them for the evening. Despite the developer's site only shows the photos and videos of girls, the creators of RendeVu claim that they provide male escort as well.
Did you like the stories? Subscribe to our Facebook page to learn more about KeepSolid and stay tuned for new interesting reports from us!