Can a To Do List App Contribute to Your Success?
Reading Time:
6
minutes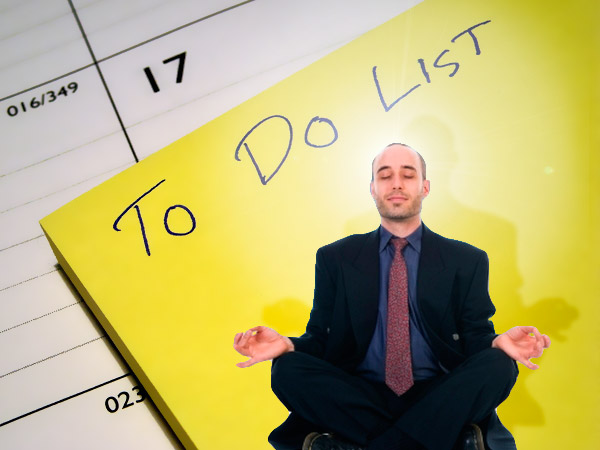 Time Management is considered to be important aspects that may seem to be invisible, but contributes greatly to our success. Many people admit when it comes to managing their time, they meet challenges. People cannot accomplish all tasks they have planned to do in one day, week and month. We have gathered the essential tips, provided by the professional coaches to help you manage your time better and use simple to do list application like To Do Checklist.
One of the ways how you can manage your time is by reading this article, sorting out your challenges, removing your invisible barriers and finding the most efficient ways to be efficient, i.e. successful.
Can You Overcome Your Inner Barriers?
The common problem that many people face is applying excessive efforts to manage their time and to get all things done easier. Let's review common barriers that contribute to the following issues:
1.     Personal Inefficiency;
2.     Feelings of Overwhelm;
3.     Unexpected interruptions;
4.     Lack of prioritizing;
5.     Lack of setting limits;
6.     Failure to meet deadlines.
Time Management: Successful Couching Tips & Tricks
By dealing with your personal challenges, we offer you to specific steps that will help you to overcome these negative behaviors. Keep in mind that your initial goal is to take control over time and become more efficient. Believe it or not, taking control over your time also means taking control of your stress. Coaches help individuals to deal with challenges and learn how to get things done more effectively, lower the stress, cope with ongoing goals, and stay on top of tasks. With time, people who used coaching tips, start to show great progress, develop new habits and become more efficient, i.e. successful.
Now let's unravel some pointers of the things that may get in your way, helping you gain control over your time efficiently.
Can You Become More Efficient?
Whether you like it or not, we like to "keep busy" and we move faster when we are stressed. We like it to some extent. If we do not complete tasks we have planned, we get frustrated and disappointed as well as burnt out. Let's identify the common factors that may contribute to anyone's inefficiency.
Learn to identify your inner barriers that stop you from being more effective.
Apply new system of actions and gain more control over your time.
Find the best action routines that will help you deal with your goals and tasks in the smartest way possible.
Focus on what you need to do and prioritize your tasks.
Get energized and stay active to cope with all life demands.
Instead of working harder, it is better to work smarter, allowing ourselves to achieve more goals in less time and use to-do list apps to assist us with that.
Coaching Questions to Consider
When are you mostly effective at your work?
When do find yourself to be inefficient?
What factors contribute to your inefficiency?
Can you work smarter instead of working harder?
Can your efficiency be improved?
Can the use of to-do list app to help you get through your tasks faster?
What routine actions you can take to become more time efficient?
How to Get Rid of Feelings of Overwhelm?
When people have too many responsibilities and they impose high demands on themselves, they feel frustrated and overwhelmed. Instead of closing your eyes and neglecting the feelings of excessive daily overload, it is better to work through the "overwhelm" issue. Admitting the burdening feelings will greatly add to your efficiency. At the same time, instead of pretending that you can do a lot of things, it's crucial to stay adequate about your abilities.
The first step to dealing with overwhelm is to reduce the amount of tasks you wish to accomplish in one day.
Plan your rest. It means that you have to take plan both your daily task activities and your rest as well. Your to do list should include your daily tasks, grocery shopping, fitness activities, etc. This includes having breaks and regular meals during the day.
Use to do list app to plan your activities. Switch between tasks and you will be able to accomplish more things.
Coaching Questions to Consider
Do you feel overwhelmed with many tasks you have to do?
When do you feel mostly overwhelmed?
Do you write huge to do lists with too many tasks?
How can you reduce the amount of work to be done in one day? Can you delegate some of the tasks?
Can you substantially minimize feelings of overwhelm?
What helps you to complete your tasks faster?
How will you benefit from getting rid of being overwhelmed?
How to Identify and Cancel Interruptions?
Many people can admit the fact that they start their new day with a perfect picture in their minds. But, in many cases, you may get disrupted by unexpected events. Many individuals who use various couching techniques admit that being consequent does contribute to their success. However, they confess that it is hard to deal with unexpected events and stay consequent.
In order to decrease the interruptions on your work, coaches suggest minimizing their impacts. It allows to stay focused on your tasks and goals you have planned. At this stage, it is essential to admit that the individual himself contributes to his daily interruptions. The interruptions multiply the stress. To succeed, a person should find the ways to minimize and annihilate the disruptions. One of ways includes being consequent and sticking to the initial plan of actions.
Coaching Questions to Consider
Do you believe that interruptions cause problems?
How do you deal with interruptions that substantially decrease your energy levels?
How and when do you get mostly interrupted?
Who mostly interrupts your work?
Why do you allow work disruptions? How do you benefit from it?
How do you get back on track with controlling your time after unexpected intrusions occur?
Would you benefit from minimizing and annihilating its impacts?
And what would happen as a result?
Prioritizing. How to Set Your Task Priorities?
One of the main goals of coaching is to identify the task plan first. It's crucial to take control over your time and assign task priorities. As a result, you will stop rushing, chasing around unimportant tasks, stop failure to meet your task deadlines and concentrate on task delivery. It is easier to be done if you start with establishing your goals. Learning how to set your task plans, to set deadlines and adapt them to the reality.
Coaching Questions to Consider
Do you find it hard to prioritize your plan tasks?
How do you identify the tasks of the most significance?
Do you consider task plan prioritizing to be essential?
If you were to use task priorities, what impact is it going to have on your daily planning?
Do you think that completing your prioritized tasks first will give you a relief?
Setting Limits. How to Set Real-Time Task Deadlines?
Setting deadlines on your tasks means being on your time schedule. In the beginning, it is crucial to monitor the time it complete your tasks. Many coaches insist that taking control over your time means meeting the deadlines you set for yourself. At the same time, it allows clients to recognize their limits. The initial goal of deadlines means saying no to people who may disrupt your work progress, sustain the level of your self-respect and get things done on time without rushing. Real time limits setting implies accomplishing more goals, being effective and getting what you want at much faster pace.
Coaching Questions to Consider
What are your current boundaries for your daily plan?
Do you often miss your task deadlines?
Are setting proper limits for your tasks or are you chasing the rabbit on the track?
Are you adequate about setting task limits?
Do you allow enough time for important things?
Can you benefit from having more control over your time?
Can you allow setting greater time limits?
What effective changes can you apply today?
Will sufficient task deadlines contribute to your overall efficiency?
Conclusion
To summarize, we hope that you will benefit from the information we have provided in this article. By gathering together the "gold" tips from successful business coaches, we believe any individual can adjust their daily to do list planning to become more efficient. Aside from being able to implement these changes, we believe that a to-do list planning software will be a great support on your road to success. We would love to hear your feedback and you may share your tips and tricks how create useful to do lists for the daily planning, rest, business trips, vacations, child education, fitness activities, etc.
To plan your daily activities use an iPhone and To Do Checklist