How to choose Photo Transfer application for iPhone/iPad?
Reading Time:
2
minutes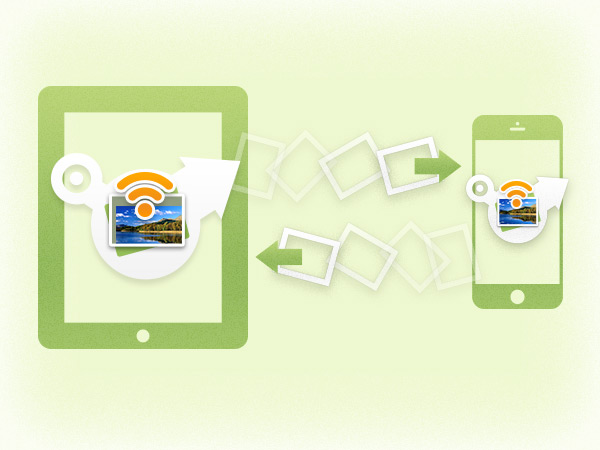 We are witnessing a photo mania today. The photo mania is all about taking pictures, transferring between multiple electronic devices, sharing them with your friends, posting the online, storing them, etc. As a great number of people perform a whole variety of photo transferring procedures, moving a photo from iPhone to computer is not always an easy process. Whether you like it or not, but the photo transferring appears to be more complicated than ever. Aside from the amount of time necessary for photo and HD video transferring from one electronic device to another, oftentimes, there is a need for multiple applications to handle the simple the procedure. However, if you use Photo Transfer WiFi application, all your problems will vanish because this unique and extremely smart software will do any photo transfer between iPhones, iPads, computers, smartphones, and tabs in one single tap.
Why Choose Photo Transfer WiFi over other applications?
Transferring photos from iPhone to your computer requires a set of application, but there is software that has a number of advantages, including the fact that Photo Transfer WiFi is a universal application that allows allocating photos and HD videos over simple use of WiFi network. The procedure made simple as "drag and drop". This way you can add your PC or other electronic devices that have a web browser to accept files.
Simplex Solutions Inc. made sure that you can move not just one photo at a time, but the whole photo album, including a set of HD videos. With the help of Photo Transfer WiFi, you can move photos from one storage to another and be sure that the initial full resolution will be kept.
Photo Transfer WiFi enables you to share photos and HD videos between various devices without having to share the same WiFi network, and this is an advantage as well.
Photo Transfer WiFi List of Features
Photo Transfer WiFi works with any types of electronic devices that have browsers.
The application is very simple to use in one easy tap.
The app copies full resolution photos and HD Videos.
Photo Transfer WiFi allows fast & easy transfer.
The app shares multiple photos and whole albums of photos and HD videos.
The app has attractive iOS native user interface.
Photo Transfer WiFi supports all major browsers: Safari, Google Chrome, Mozilla Firefox, Internet Explorer, Opera, etc.
The app ensures multi-platform support, including Windows 8 and Android.
Photo Transfer WiFi allows photo transfer between multiple electronic devices with browsers, including smartphones and tabs.
The app works over your local WiFi network.
Use Photo Transfer WiFi to view your photos on your computer screen.
The app is ranked in the top 10 Photo&Video apps in 55 countries.
To Summarize
As you can see, photo and HD video transfer from iPhone or iPad to multiple electronic devices is easy, including smartphones, computers, notebooks, tabs. If you have Photo Transfer WiFi, then a photo sharing problem, that often is time-consuming, simply seize to exist. Photo Transfer WiFi has received high evaluation both from the industry experts and customers, admitting that Photo Transfer WiFi is a brilliant and universal application useful to anyone.