Get ready for the Valentine's Day with our handy apps
Reading Time:
2
minutes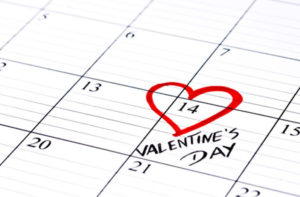 The Valentine's Day is just around the corner, and it's the right time to plan gifts and surprises for your beloved ones ahead. Don't play for time, or you will have to chase for gifts in crowded malls at the eleventh hour. Worse yet, it can finish not in your favor. We offer you a convenient tool, To Do Checklist, that will help you not to get distracted and stay focused on your target. Just create a to-do list, and get ready to the most romantic holiday without any rush!
This productivity app has a number of essential functions, like on-time and on-location reminders. Set up a reminder on your To Do Checklist, and you will never miss any step of your preparation. Moreover, you are able to synchronize all your tasks to have them in both your iPad and iPhone. If you want your friends or family to help you out and say prepare a party, you can share tasks with them via email. We encrypt all data so rest assured your personal information will be hidden from the prying eyes.
Now that you created your Valentine's Day to-do list, your reminder most likely says it's time for an online-shopping. Before you start your web surfing, make sure you have a FREE security app, Private Browser, installed that will protect your valuable data, like passwords, or credit card details, from interceptions. This app allows you to safely shop for gifts, no matter what type of network you are connected to, e.g. office network or public Wi-Fi hotspots, like in restaurants or cafes.
But wait, there is even more!  We have a top-notch solution for you to save on your online shopping. It is our VPN Unlimited app. Activate it and choose one of its solid servers that will provide the best pricing for the goods you chose for your dearest one.
Be always protected online, in good feather and at the right time with our easy-to-use apps and services.