MS Project: Pitfalls and Alternatives
Reading Time:
3
minutes
With a huge variety of project management apps available on the market, we decided to spotlight the world's leading one, MS Project. Actually, it is a software product that needs no introduction. But for those who have a superficial knowledge of it, we have prepared a brief overview. If you would like to learn in depth about this and other professional instruments, as well as get some useful business insights, we suggest you check FitSmallBusiness. For now, let's talk about MS Project: what it is and why 20 million employees worldwide from various industries, use it in their daily work.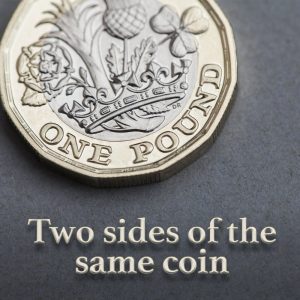 What is MS Project?
MS Project is a project portfolio management (PPM) software to develop plans, track progress, create critical path schedules, etc. It includes a well-known scheduling with Gantt charts, project timing, and wide range of other features which make this tool one of the most popular platforms for project management. MS Project may be a quite effective solution for large-scale enterprises, massive organizations, or for those who prefer finer details to be considered in the plan.
Its major drawbacks
Yet, despite of all these advantages, MS Project has some flaws that can affect your planning process. Of course, they are not mentioned in the application description. That's why we decided to shed light on the major drawbacks as you should consider them in your workflow as well.
Complexity of its use
With great opportunities of MS Project come huge complications. The amount of menus and options is impressive, therefore the tool appears jam-packed and cumbersome. As a result, you need to spend a lot of time and effort in order to learn how to achieve the product's full potential. A certain scope of knowledge is required to manage even a small and straightforward project. Additionally, a user interface looks quite bulky, sophisticated, and not intuitive.
Low shareability and collaboration
This drawback in MS Project makes it outdated because of high-level demands of the modern world. That's why project managers have to additionally use some other tools with the collaboration option to get out of the situation. This leads to extra costs and reduces efficiency, as you need to be sure that stakeholders you want to share the document with use (or have license to use) the same tool. Moreover, if the document you've just sent to your partners requires some updates, you have to settle for a continual sharing a number of its copies. Not so much modern and handy solution nowadays, agree?
High price
The cost can be a strong argument while making a decision, as you should pay for this software massively more compared to similar tools. Of course, if we are talking about huge corporations, the price is not a problem. But does it make sense for startups? As an example, let's take a small business owner with a team of 15 members. To provide each employee with this tool, he needs to purchase 3 licenses for $55 per month each, according to MS Project pricing policy. Thus a total monthly cost is $165. Are you sure you would bear such expenses if you were in his place? Don't get us wrong, we really stand with the MS Project developers, just want to help those users who are looking for an easier way to build their strategies.
So, how to get out of the situation?
If you are thinking about an alternative tool which suits your business better, let us save your precious time with Roadmap Planner. It is a productivity app that will help you keep each of your projects simple and goal-oriented, properly estimate your resources, and easily engage all the concerned stakeholders by a clear visualization of your ideas.
You will be pretty surprised by a very reasonable price for all sought-after features Roadmap Planner offers you, in particular, the intuitive user interface, the aforementioned Collaboration option, and others. Now you can easily involve the key stakeholders in the planning process with the opportunity to contribute fresh ideas to it and track the progress of the set tasks and goals.
Roadmap Planner is worth giving a try! Download the app and enjoy all its premium features for absolutely free with a 21-day trial version.