One Button Design
Reading Time:
2
minutes
In this post, we will continue to discuss the benefits of using Sync Photos To Storage. Before we proceed with any further info on the easy-to-use photo transferring app, it is essential to mention the story and the concept that stands behind Sync Photos To Storage.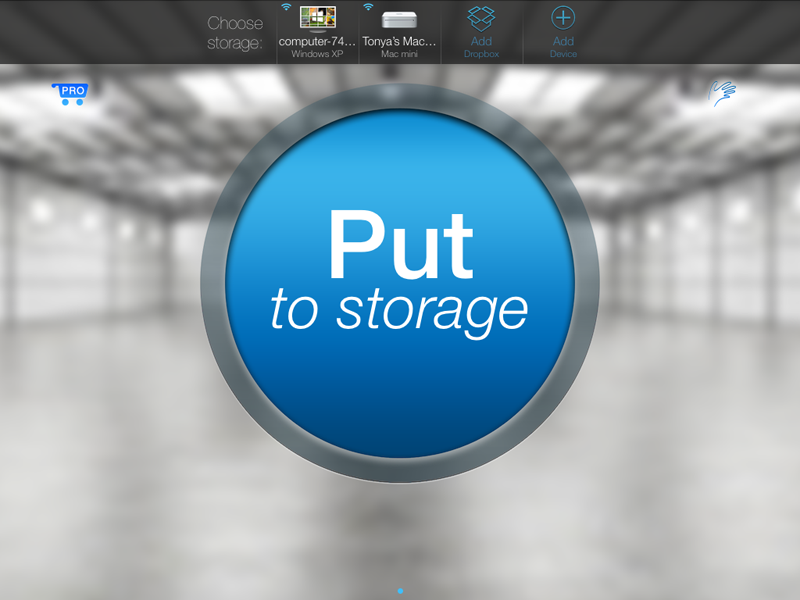 Simplex Solutions Inc. team genuinely considers themselves to be Apple followers. We can proudly say that we fully support cult of Mac. We admire their cutting-edge concepts including:  "no-button", multi-touch controls, wireless use, laser tracking, etc. The new ideas Apple continues to present and implement are simply mind-blowing and we monitor closely and follow all their recent innovations.
We always like to associate the name of Apple with big innovations, and we do our best to associate all the application our Company produces with Apple's products. In this case, the design of Sync Photos To Storage fully complies with Apple's design standards.
The Blue White 'Put to storage' Button
When the user opens the app, he sees a white blue button on the screen with 'Put to storage' on it. And pressing the button is all it takes to initiate the photo transfer process.
Even if your iPad or iPhone has hundreds of photos to download, the Sync Photos will do that easily while you can do other things and save your time.
As soon as the photo transfer progress is over, the app will notify you how many photos were successfully transferred to your computer.
At this point, all you have to do is to press the "Finish!" button and you are done.