Updated Interface: Does Good Look Matter?
Reading Time:
2
minutes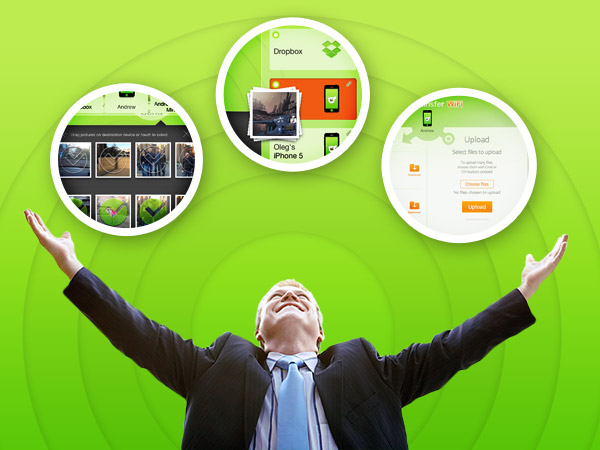 Interface plays an essential role in any application. Whether it is a desktop or iOS app, the appearance lays dramatic impact whether the user will like the app or not, meaning choose to buy it and use it. Recently, Photo Transfer WiFi interface was improved and we cannot wait to share with you about the new changes that are a result of Simplex Solutions Inc. team effort.
Why Does App's Looks Matter?
The app's interface is the central for Photo Transfer WiFi.
All app's features and options are easy to access.
The interface shows great advanced organizational skills.
There is no challenge to understand how the Photo Transfer WiFi works.
The app is easy to manage and use.
You don't have to track the photos that have already been uploaded to the selected device.
The interface is extremely user-friendly.
It is built intuitively to follow the user's lead.
It has advanced features and usability.
What Users Think?
If you ask any user why he chooses to use particular software, he will tell you "the app has got an intuitive interface". The same is applicable to Photo Transfer WiFi, and its intuitive interface is very easy and natural to manage. Also, it means that as soon as the user touches the app, he starts using it at once without having to go through long learning curved training. Complicated programs are not in fashion anymore because users don't have any time to waste. Instead of having a long process of figuring out the program, Photo Transfer WiFi app is easy to understand and use from the first glance.
Main Interface Features
Attractive interface shows systematic and professional software approach.
Great design means the app is innovative and impulsive.
Appealing app design attracts more users.
Good looks imply professional quality.
Photo Transfer WiFi has basic features and options similar to iPhone/iPad apps.
Colorful interface provides user with the essential feel of the application.
The appearance has a fashionable touch.
To summarize, new interface is extremely easy-to-use, providing fact access to numerous app options. The new design fully correlates with iOS 7 style. The new interface is both attractive and effective. Enjoy using it!