Control Freaks, Slackers Or Normal People: Who You Belong To?
Reading Time:
3
minutes
With ever-growing demand for our top productivity app, To Do Checklist, we started to wonder who are our customers? What are their habits? And what are their personalities? After doing some research based on the latest charts, we have obtained a specific data, and, at this point, we believe that we got to know our clients better.
Explore the To Do Checklist clients' categories and see where you might belong too.
Disclaimer: we love each and everyone of you!
1. Control freaks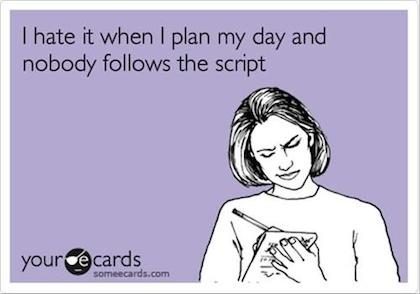 The reinsurers are used to making their to-do lists on Sunday. While the crowd is still relaxing or having picnics, these perfectionists will not leave their lives to a chance. They are able to conquer any life circumstances because they have got a plan. The reinsurers pack their bags ahead, pay their bills, make an appointment for manicure in advance, and so on. It seems like all of their life events are planned at least 6 months in advance. It means that they have already purchased tickets both for Christmas holidays and wedding anniversary trip at the end of 2015.
Advantages: your life is planned out to the littlest details, meaning that you are ready to conquer any unexpected circumstances whether it is a snowfall, earthquake or zombie apocalypse.
Disadvantages: shockingly, you don't like surprises as much. You do not tolerate any improvisations and prefer to live according to your planning only.
Favorite Publishing: The Economist
2. Normal People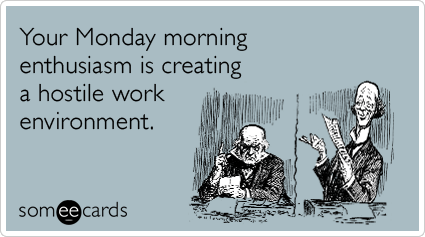 Common People do their to-do lists on Mondays. They get to work at 9:00 am and leave precisely at 6:00 pm. They respect and adhere to the laws. They do not drink beer in public places. In their handbag, there is always a bit of turmoil with crumpled candy wrappers, tangled headphones, etc. There is a great chance that a common person has a very good spouse, kids, and a dog/cat. To cut to the chase, these people are great and reliable friends, and you would always want to come back and see them.
Advantages: the whole world is created for you. There are millions of people on the planet just like you and they rule the world. Wherever you go, you will find things to do as majority of people like doing them so will you
Disadvantages: it is not likely that you will ever become a space tourist, yet, you never know…
Favorite Publishing: Reddit
3. Slackers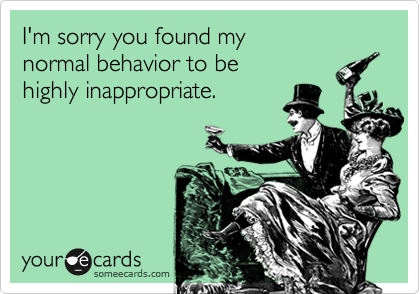 Slackers do their weekly planning on Tuesday night. They like to come to their job late and probably will wear a crumpled cocktail dress. Alternatively, they could bring a child car-seat with a baby that belongs to a neighbor. In their handbags, one will find ticket to the coolest party of the season, or, alternatively, baby biscuits and at least 3 packs of wet wipes.
Advantages: the 'slacking' condition is only temporary. The fact that you use to-do lists means that you are doing your best to change and organize your life according to your goals.
Disadvantage: most people do not get your fantastic chaotic and creative side while you have to organize every bit of your character and you are guaranteed to achieve success in any field of your life!
Favorite Publishing: Twitter Feed. As an option, BabyCenter.